So the calendar turns it's way to the end of another year and as we usually do we look back and see where we've been and then look forward to where we're going. Resolutions be damned!!! Musically it's always a good thing to look back so we can pat ourselves on the back and say – We done some pretty good work there, man!
So let me throw some titles out there that caught my ear and the ears of a few of my musical friends. These are some selections from 2009 that are great examples of independent songwriting and producing. I look forward to hearing what 2010 has to offer.
These CDs are listed in no particular order, they're ALL damned good! Please click on the album art and visit the artists' websites and buy the music. Support Independent Music!
Happy New Year,
~Darryl
Thanks to Cameron Mizell, Steve Lawson, Cindy Smith D'Adamo for their suggestions.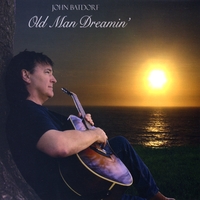 "Old Man Dreamin'" by, John Batdorf
Track – 'What D'ya Got?'
Audio clip: Adobe Flash Player (version 9 or above) is required to play this audio clip. Download the latest version here. You also need to have JavaScript enabled in your browser.
"Happinesss + Victory" by Donna Fullman
Track – 'Stone'
Audio clip: Adobe Flash Player (version 9 or above) is required to play this audio clip. Download the latest version here. You also need to have JavaScript enabled in your browser.
"Solitary Songs" by, Miriam Jones
Track – 'Helicopter'
Audio clip: Adobe Flash Player (version 9 or above) is required to play this audio clip. Download the latest version here. You also need to have JavaScript enabled in your browser.
"On Your Back Porch" by, Lauren Zettler
Track – 'Shapes'
Audio clip: Adobe Flash Player (version 9 or above) is required to play this audio clip. Download the latest version here. You also need to have JavaScript enabled in your browser.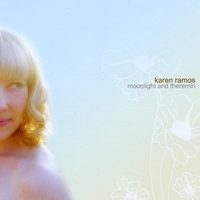 "Moonlight and Theremin" by, Karen Ramos
Track – 'Raincoat'
Audio clip: Adobe Flash Player (version 9 or above) is required to play this audio clip. Download the latest version here. You also need to have JavaScript enabled in your browser.
"Bony Jars" by, The Bootz Orchestra
Track – 'Our Daughters'
Audio clip: Adobe Flash Player (version 9 or above) is required to play this audio clip. Download the latest version here. You also need to have JavaScript enabled in your browser.
"Vinyl" by, D'Haene Band
Track – 'Wouldn't You Like To Know'
Audio clip: Adobe Flash Player (version 9 or above) is required to play this audio clip. Download the latest version here. You also need to have JavaScript enabled in your browser.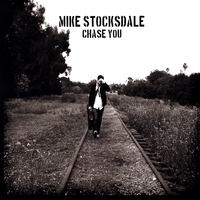 "Chase You" by, Mike Stocksdale
Track – 'The Old Band'
Audio clip: Adobe Flash Player (version 9 or above) is required to play this audio clip. Download the latest version here. You also need to have JavaScript enabled in your browser.
"Uncovered" by, Coco & Lafe
Track – 'Introduce Myself To You'
Audio clip: Adobe Flash Player (version 9 or above) is required to play this audio clip. Download the latest version here. You also need to have JavaScript enabled in your browser.